Greetings P&A, UAW Local 1979 Members,
If you're interested in participating in the following events please contact the Union office.  (7.1945 or office@uaw1979.org )
Family Friendly Resources for WSU Parents, Grandparents, Guardians & Caregivers
Summer may be a time to relax but tell that to kids who are screaming "I am bored." As parents, grandparents, babysitters, and nannies, we want each summer to be more memorable than the next, and with that comes the need to explore family-friendly events or summer camp options. In February, the Childcare Committee of the WSU Gender Equity Work Group began a project to collect and disseminate information on summer camps and other family-friendly programs offered at WSU and mid-town Detroit. Many of our colleagues helped in this effort, and we thank you for responding.
Below is the link to the folder of resources we collected to help as you consider ways to keep your kids from being bored. We hope this folder helps you to create memories that your children will have for a lifetime (or at least for that first day of school when they are asked" what did you do this summer?)
*The Parent Resource folder also contains resources for children with special needs and information on policies around child care. 
Did not find what you needed in our folder? You can find additional information on family-friendly programs, events, or activities by visiting Little Guides Detroit or Metro Parent. Little-Guide Detroit and Metro Parent websites serve as a one-stop-shop list for the family-friendly activities in metro Detroit.
Michigan Labor-Management Association 19th Annual Golf Outing
Event Date: Thursday, September 6, 2018
Location: The Links of Novi
Please contact the office no later than August 2, 2018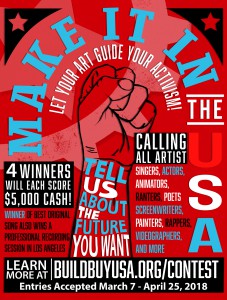 Family Scholarship Application
official_call_2018_uaw_community_services_conference
Region 1 Veterans Council Meeting
Veterans Council @ VA Hospital, Valentines Treats to Vets
Region 1 Veterans Council Meeting-2
Region 1 Veterans Council Meeting-3/2018
Region 1 Veterans Council Meeting-4
Veterans Council, VA Hospital, Easter for Vets
If you're interested in taking any classes please contact the Union office.
UAW Region 1 Winter Education Program
Six week of FREE educational workshop beginning Tuesday, February 6, 2018. Participants will have a choice between morning (10 a.m. -12p.m.) or evening (5 p.m.- 7 p.m.) Each workshop is for six consecutive weeks.
Workshops being offered this season are :
Grivenace Handling
Organizing
Social Unionism
If you're interested in participating in the upcoming events, please contact the Union office.